April_XO
Laat me weten waneer deze persoon online is
Model vastmaken
Model losmaken
49, Maagd, United States, Palm Beach
Laatste Login:
25-09-21 10:23:29
Verstuur beloning
Fan Boost
Plaats het model op de 1ste positie
Door op deze knop te klikken plaats je April_XO gedurende 60 seconden op de hoogtste positie op de eerste pagina. Gedurende deze tijd zal de chatroom van het model beter zichtbaar en ontzettend populair zijn! Een bericht over jouw actie zal in de chat verschijnen en kan gelezen worden door zowel het model als de andere gebruikers. April_XO zal dit gebaar zeker op prijs stellen en zal je ontzettend dankbaar zijn!
Alleen premium gebruikers kunnen van deze mogelijkheid gebruik maken:
#BigClit Get Wet With Me for 69tk!!! SNAP SALE 99 TOKENS (today only)' Tip 21 for cam to cam #c2c Get Doggy and My Picture Code: 50 tokens Tip 100 if you Love Me :usagi_love Finger my Pussy 69 tokens! :c2c21
Galerijen afgeschermd met een wachtwoord
Belangrijke details van April_XO
| | |
| --- | --- |
| Geslacht | Vrouwen |
| Seksuele voorkeur | Biseksueel |
| Leeftijd | 49 |
| Lengte | >160cm – 170cm |
| Gewicht | 60 - 70 kg |
| Haar | Roodharig |
| Ogen | Blauw |
| Etniciteit | Blank/Kaukasisch |
| Talen | Engels, Spaans |
| Woonplaats | Palm Beach |
| Schaamhaar | Geschoren |
| Borsten | Gemiddeld |
| Kont | Gemiddeld |
Wat maakt me geil
420
Being caressed
Being treated like a princess
Attention
Over mij
A happy MILF who loves exploring her sexuality!
Wat vind ik een afknapper
Ugly Behavior
Wat we op de webcam doen
Blog
A Bit About SweetnissApril
I am a happy and content retired college professor with a Ph.D. I love sharing my sexuality with you for your pleasure. I am single, dating, and love to share the dirty details that I could satisfy your guilty pleasures.
Room Rules.
1 Please be patient! I like to spread the love around. If you're in a hurry, you should go elsewhere. I have no clock. If you tip me, I'm giving you the time you deserve.
2. Please do not ask me to show you something for 0 or 1 tokens. If you're short, you'll eventually see what you want. I'm sure of it.
3. Nobody wants to hear about your aunt, your mother, etc. We can talk about your fetish in private, group, or spy...
4. NO PICTURES IN MY CHAT!!! I LIKE ANIMATED GIFS AND GLITTERWORDS. You know what I like: cute, sexy, kind, SWEET!!!!
What's Up With All the Dancing?:
I'll keep doing it as long as I can. I've been dancing since I was 5. Hope you enjoy it. If you want to make me stop, TIP ME Silly Goose!!! Or tip 15 tokens to tell me you want more dancing! Some do!!!
My Moderators
Moderators are Annointed in my room. If you come in and have read my profile, I will instantly know because you will be following my room rules and posting what I like to the chat (see profile for more information on what I like and room rules).
I love the attention, so SPOIL ME guys!!! I love my moderators!!!
Amateurclips van April_XO
SoapSuds in the Shower Tease
1:15
Pussy Shaved
1:03
Pillow Humping! Moaning! Cumming! Hot!
3:47
1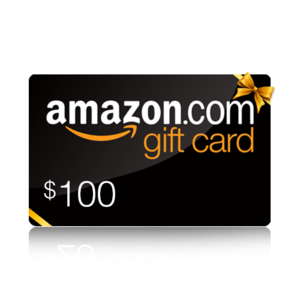 Give your favorite model an Amazon Gift Card which never expires and can be redeemed towards lots of items on amazon.com! Make her feel happy with the most amazing online shopping ever.
Lees meer
Welcome to SweetnissApril's Profile!!!
Thank you, and once we are friends, please, please, please write on my comments wall!!!!!! Enjoy my loves! :-)
Спасибо, и как только мы станем друзьями, пожалуйста, пожалуйста, напишите, пожалуйста, в мои комментарии на стене !!!!!! Наслаждайся моей любовью! :-)